For the month of April we have decided to recognize our longest working employees here at OIP. Without these incredible employees we would not be who we are today.
This week we would like to recognize Cathy Gingrich for her amazing contributions to OIP! She has worked her way up the ranks of OIP and is currently the Business Office Manager. Here she is pictured with her daughter, Jill. We caught up with Cathy and were able to conduct a Q&A session with her.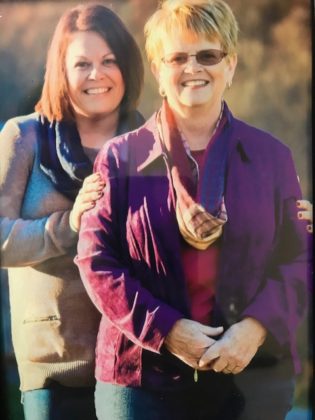 Q&A with Cathy:
What has been the most rewarding part of working at OIP?
"The most rewarding part for me has been the lasting friendships that I have made over the years, and having the privilege to help people daily."
What was it like working at OIP 40+ years ago?
"It was a lot different than what we are now. There were only three doctors at the time, along with four staff people including me. Each of us did everything, which had its positives and negatives."
What have been your favorite changes at OIP in the last 40+ years?
"The addition of different providers that have helped make OIP a place where people can get the best possible care."
What makes for a great day at work?
"Working with my great team members, being able to problem solve, and helping our patients with whatever problems they may have."
What is your favorite vacation spot? Why?
"My favorite vacation spot is Disneyworld, because you truly feel like you're in a magical place whenever you visit there."
Who has been the most influential person in your life?
"My Pastor Art Montgomery, because he helped me through a very hard time in my life. I will forever be grateful for everything he has done for me."