This past weekend Dr. Brown and some of our OIP Employees visited Twin Ponds West to meet with CheerTyme owner, Kim Braasch, and some of their cheer athletes. We were more than happy to provide CheerTyme with a sponsorship, banner, healthy snacks, and MOST of all great ACL injury prevention tips. Dr. Brown held a Q&A session with the kids and was thrilled to answer all of their amazing questions!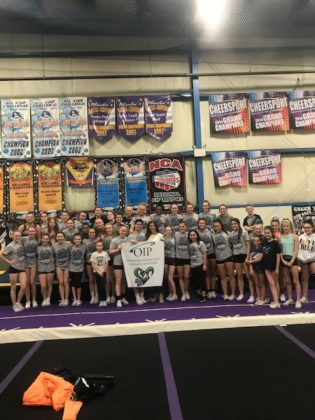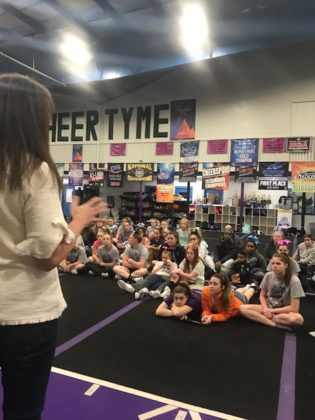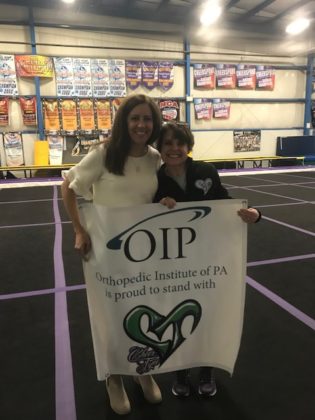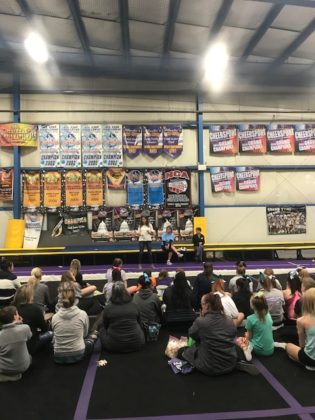 Dr. Brown has advanced training in arthroscopic surgery of the knee and shoulder and specializes in the treatment of all sports-related orthopaedic injuries. Her primary clinical interests include Anterior Cruciate Ligament (ACL) reconstructions, meniscus and cartilage injuries of the knee as well as rotator cuff injuries and shoulder instability.  
Dr. Brown graduated summa cum laude from the University of Connecticut, where she was a three-time All-American field hockey player. She was also a member of the USA National Field Hockey team. She received her medical degree from Jefferson Medical College, graduating summa cum laude. She completed her internship in general surgery and residency in orthopaedic surgery at the University of Pennsylvania. She then went on to complete a sports medicine and arthroscopy fellowship at New England's Baptist Hospital in Boston, Massachusetts.
She has been involved in the care of athletes from the high school to professional level. During her fellowship year, she gained experience working as an assistant team physician for the NBA's Boston Celtics and Harvard University Athletics. Dr. Brown currently participates in providing orthopaedic care to The Harrisburg Heat and Dickinson College athletes.