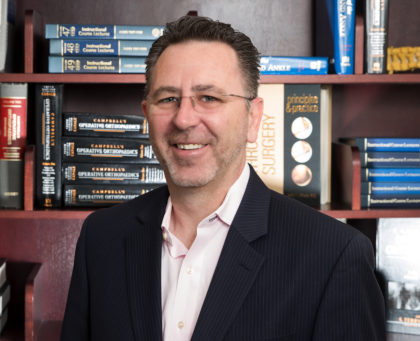 The largest provider of orthopedic care in the South Central PA region has successfully recruited a new CEO to take over the reins starting in April.
William C. Thompson, II is leaving his position as the Director at the world-renown Hedley Orthopedic Institute in Phoenix, Arizona to join OIP. Prior to his work in Phoenix, he was the Director of Operations at the Cardinal Orthopedic Institute in Columbus, Ohio. He also has significant experience as a high level administrator in the acute care hospital setting and in urgent care.
Will earned a BA from the Ohio State University in Political Science and an MBA at OSU's Fisher College of Business.
He is replacing Dr. Jack Frankeny who is retiring from clinical practice and administration.
The Orthopedic Institute of PA sees patients in 14 locations in Cumberland, Dauphin, Perry, Northumberland, Fulton, and Huntington Counties. They employ nearly 300 employees.